Designing & Developing Assessment Tools
Practical and technical training on how to design and develop assessment tools for a generic unit of competency and one from your own organisation.
What will be covered
Day 1
Unpack the principles of assessment and rules of evidence
Explore the ideal characteristics of assessment tools
Clarify evidence requirements
Determining evidence
Interpret the AQF levels - characteristics and distinguishing features of learning outcomes
Choosing the appropriate assessment method
Understand the quality review process
Day 2
Practical and technical training on how to design and develop assessment tools
Create assessment for a unit of competency you currently work with
Apply the 'what do I need evidence of' question to your unit
Picturing competency
Develop a mapping matrix
Undertake a quality review of your tools
What to expect
Morning tea, lunch & afternoon tea
Resource kit with PowerPoint slides & templates
Electronic resources
Electronic statement of attendance
Who should attend
Training managers & coordinators
Trainers & assessors
Venues
| | | | |
| --- | --- | --- | --- |
| Location | Date | Trainer | Venue |
| Brisbane | 9-10 July 2013 | John Dwyer | |
25 attendee places per workshop. Repeat dates will be added once a workshop is full.
Minimum numbers are required for training to proceed.
Times
Registration: 8:30am – 9:00am (day 1)
Full day workshop: 9:00am – 3:00pm (both days)
How much does it cost
Member $539 (incl. GST)
Non-member $599 (incl. GST)
Trainers
John Price has been training and assessing for past 35 years, and in the last 25 years consulting and auditing quality management systems based on ISO 9001 and AQTF for over 400 businesses around Australia. He has been responsible for conducting the first of the national AQTF auditor moderation workshops for both RTOs and GTOs and in April 2008 conducted a similar auditor moderation session on the revised GTO standards.
John currently conducts a range of professional development programs in continuous improvement, team building, leadership, recognition of prior learning, validation and moderation, assessment and developing/managing AQTF systems. He works with Registered Training Organisations (RTOs) to conduct the Certificate IV in Training and Assessment and the auditing units from the Diploma in Business (Quality Auditing). John also is a sought-after trainer in the areas of leadership and management.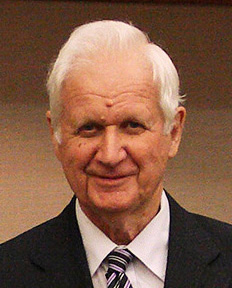 John Dwyer is a national AQTF/VQF trainer and consultant with experience in education spanning more than 50 years. He brings extensive RTO experience to Velg Training, having a comprehensive history in developing and delivering a range of workshops on assessment, compliance, recognition of prior learning (RPL), moderation and validation processes relating to AQTF/VQF compliance.
Previously, John was the Manager of the Competency Assessment and Development Services of the Global Institute for Learning and Development (gild). John has been a pre-qualified AQTF consultant registered with Queensland's Department of Education and Training (DET), and has also been employed on a contract basis through Queensland Department of Education, Training and Employment as the TAA/TAE Technical Advisor for Audits
Further information
For further information about the workshop program, or to enquire about running this workshop as In House PD for a group of employees, please contact the Events Team at Velg Training.
Ph: 07 3866 0888 Fax: 07 3866 0899 Email: events@velgtraining.com