VET Teacher & Coordinator Checklist *New* (QLD Schools Webinar)
What will be covered in the webinar
Join us for a short snapshot webinar outlining the roles, responsibilities and tasks to be undertaken by VET Coordinators and Teachers each term. Each webinar will provide a useful checklist template for participants and they are encouraged to contribute to discussions during the Q&A session at the end of the webinar and revise their checklist to suit their school environment.
Available Dates and Times
30 January 2017
24 April 2017
17 July 2017
9 October 2017
3.15pm - 4.15pm (AEST: QLD)
NB. Can't make the session?
We send out all electronic resources to registrants within 48 hours of the session close. This webinar is only for Queensland Schools registered with QCAA.
Bio of Presenter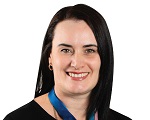 Kerri Buttery has worked in the Vocational Education and Training (VET) sector for over 18 years as a Trainer/Assessor, RTO Manager and also as a Senior Lead Auditor. Kerri has worked as a consultant for a range of organisations in the areas of establishing Registered Training Organisations (RTOs), conducting internal audits, consulting on VQF compliance, developing a number of accredited courses, convening state and national conferences, developing training and assessment materials, conducting professional development workshops and conducting Certificate IV in Training and Assessment workshops. She has authored several textbooks and has experience lecturing and tutoring at university. Kerri is currently employed by Velg Training as the Director of VET Content Development.

Fiona Bogaart has over 10 years' experience in the VET sector. Since 2010, Fiona has been a Qld Schools consultant supporting schools through VET services including internal audits, reviews, quality products and professional development, and is also on retainer for many schools on the Sunshine Coast. In 2014, Fiona became a Qld Schools consultant for Velg Training. From 2007-2012 Fiona was an RTO manager in Qld Schools and from 2011-2014 she was a member of the Senior Phase Network as part of Sustainable Partnerships Australia, an organisation that provides Professional Development opportunities to VET teachers. Fiona has qualifications in TAE50111, TAE50211, TAE40110 and BSB51607.
*Presenter of each session TBA.
Who should attend
Qld Schools - RTO Manager/VET Coordinator
Qld Schools - Heads of Department/Faculty
Qld Schools - VET Teachers
Cost of each webinar
Member - $49.00 (incl. GST)
Non-member - $79.00 (incl. GST)
What to expect
Presented by Coby Liddell, you will be provided with the following resources after the event:
PowerPoint
Recording of the webinar (two week access)
Additional electronic resources
Electronic Statement of Attendance
Electronic Internal Review template
Opportunities to interact
Use a microphone to speak with trainer/attendees
Raise your 'virtual hand' to engage in discussion
Share your thoughts via online chat window
Answer online polls that provide instant group feedback
NB. If you would like to send chat questions to the presenter, Kerri Buttery before the session, please email webinar@velgtraining.com.
Velg Training Webinar FAQs
For more information on this form of online professional development and supporting resources, click here.
Further information
For further information about the webinar program, please contact Velg Training.
Ph: 07 3866 0888 Email: webinar@velgtraining.com