Avoiding non-compliances for RTO Trainers & Assessors
Back by popular demand! This one-hour webinar is a repeat from our 2014 series and has been re-developed for Registered Training Organisation (RTO) Trainers and Assessors who are tasked with and concerned about areas of compliance relevant to them. This webinar will focus specifically on Trainer and Assessor issues that generate common non-compliances.
Key topics covered within webinar
Three key areas of common non-compliance:

Staff Competence
Assessment
Record Keeping – Assessment

Dos and Don'ts for each area of non-compliance
Who should attend
RTO/Compliance Coordinator
Trainer/Assessor
Date and Time
12 April 2017
11.00am - 12.00pm (AEST: QLD, NSW, ACT, VIC, TAS)
Other time zones:
10.30am - 11.30am (ACST: SA, NT)
9.00am - 10.00am (AWST: WA)
NB. Can't make the session?
We send out all electronic resources to registrants within 48 hours of the session close. All Velg Training Webinars are scheduled in AEST (QLD time) - please check your timezone before logging on to the online training session.
Bio of presenter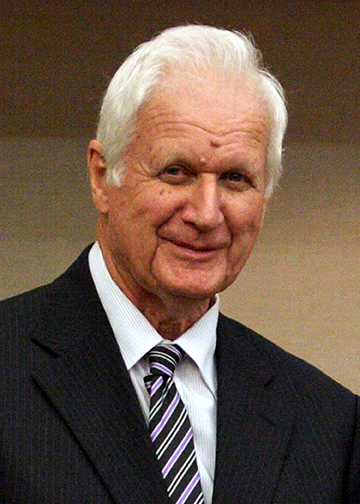 John Dwyer is a national VET Quality Framework (VQF)/Australian Quality Training Framework (AQTF) trainer and consultant with experience in education spanning more than 50 years. He brings extensive Registered Training Organisation (RTO) experience to Velg Training, having a comprehensive history in developing and delivering a range of workshops on assessment, compliance, RPL, moderation and validation processes relating to VQF/AQTF compliance. Previously, John was the Manager of the Competency Assessment and Development Services of the Global Institute for Learning and Development (GILD). John has been a pre-qualified AQTF consultant registered with Queensland's Department of Education and Training (DET), and has also been employed on a contract basis through Queensland Department of Education, Training and Employment as the TAA/TAE Technical Advisor for Audits.



Cost of webinar
Member - $49 (incl. GST)
Non-member - $79 (incl. GST)
What to expect
Presented by John Dwyer, you will be provided with the following resources after the event:
PowerPoint
Recording of the webinar (two week access)
Additional electronic resources
Electronic Statement of Attendance
Opportunities to interact
Use a microphone to speak with trainer/attendees
Raise your 'virtual hand' to engage in discussion
Share your thoughts via online chat window
Answer online polls that provide instant group feedback
NB. If you would like to send chat questions to the presenter, John Dwyer, before the session, please email webinar@velgtraining.com.
Velg Training Webinar FAQs
For more information on this form of online professional development and supporting resources, click here.
Further information
For further information about the webinar program, please contact Velg Training.
Ph: 07 3866 0888 Email: webinar@velgtraining.com
Positive aspects of this previoulsy run webinar
"Delivery was well presented and easy to understand. Information was provided in a sesnible manner without being over compliacated."
K Pinner - Outside the square
"The presenter did an excellent job engaging everyone in the webinar."
K Bird - Advance TAFE
"Great session. Learner interaction and facilitator also great"
G Dhanashekar - TBM Training Pty Ltd
"Covers a lot of helpful information in such a short period of time. Excellent value for money!"
D Phillips - Auswide Colleges
"Interactive - great practical examples"
K Fantini - Early Years Training