2017 RTO Administrators Mentoring Program
In 2017, Velg Training will again run the largest VET Mentoring Program in Australia. Velg Training is uniquely placed to provide such a program to educate, inspire and empower the VET community.
Ongoing professional development is vital to maintain an individual's skill, knowledge and expertise relevant to the VET sector. These Mentoring Programs will allow knowledge to be communicated and built upon over the 2017 calendar year to enhance your organisation's continuous improvement processes whilst maintaining your individual currency requirements.
All sessions in the Mentoring Program will include a pre-recorded webinar and a live webinar. The purpose of structuring the program this way is to ensure that participants get the most out of the program. Having pre-recorded content for participants will allow you to watch the content in your own time over a week. We know that many people in a Registered Training Organisation (RTO) are time poor and we believe that having flexibility is important to you. Additionally a live Q&A session will utilise our expert presenters and will give the opportunity for participants to come prepared to the webinar. Velg Training has run a comprehensive and successful webinar program for four years and our experience has led us to making these structural decisions.
What will be covered in the webinar series
Administering a Registered Training Organisation (RTO) requires specialised knowledge of the Vocational Education and Training (VET) sector. As a new RTO Administrator you will be faced with a range of acronyms, VET terminology and complex systems. Velg Training has developed a mentoring program to assist RTO Administrators in the process of understanding their role within the organisation and the systems within the VET sector. Keep on track throughout the year with a one-hour pre-recorded webinar on what you need to consider and plan for over the coming months, followed by a live one hour Q&A webinar where you can ask questions and hear what questions other RTO Administrators may have. We are here to help you understand the sector, tasks and processes for administration and assist you in keeping up to date with all things VET.
NB. Note that while not a direct repeat of the 2016 program, many aspects will be the same, as this is based on the tasks to be undertaken throughout the year.
Key topics covered within pre-recorded webinar
Key organisations
Frameworks and guidelines
VET terminology
Significant items from Standards for RTOs (2015) for administrators
Unique Student Identifier (USI) scheme
Common RTO Administrator responsibilities
Information to provide prior to enrolment
Key VET sector updates
Scope of registration and training packages
Navigation & maintaining information through training.gov.au
Interactions with the VET Regulator
AVETMISS terminology & enrolment data
Data entry
Document management including version control
Quality indicator data collection & reporting
Complaints & appeals
Key VET sector updates
Human resource documentation & management
Collection of student fees
Transition to new training packages
Checking marketing material (including third party arrangements)
Useful websites (including apprenticeship information)
Key VET sector updates
Total VET activity data reporting requirements
Data checking
Certification processes
Use of logos
Retention of data
Funding arrangements
Preparation for 2017
Key VET sector updates
Date and Time
Sessions
Webinar
Date
Time
Session 1
Pre-recording
Monday
20 February 2017
Live Q&A Online
Monday
27 February 2017
11.00am - 12.00pm*
(AEST: QLD)
Session 2
Pre-recording
Monday
22 May 2017
Live Q&A Online
Monday
29 May 2017

11.00am - 12.00pm
(AEST: QLD)

10.30am - 11.30am
(ACST: SA, NT)

9.00am - 10.00am
(AWST: WA)

Session 3
Pre-recording
Monday
21 August 2017
Live Q&A Online
Monday
28 August 2017

11.00am - 12.00pm
(AEST: QLD)

10.30am - 11.30am
(ACST: SA, NT)

9.00am - 10.00am
(AWST: WA)

Session 4
Pre-recording
Monday
20 November 2017
Live Q&A Online
Monday
27 November 2017
11.00am - 12.00pm*
(AEST: QLD)



















*Other time zones:
12.00pm - 1.00pm (AEDT: NSW, ACT, VIC, TAS)
11.30am - 12.30pm (ACDT: SA)
10.30am - 11.30am (ACST: NT)
9.00am - 10.00pm (AWST: WA)
Can't make the session?
We send out all electronic resources to registrants within 48 hours of the session close. All Velg Training Webinars are scheduled in AEST (QLD time) - please check your timezone before logging on to the online training session.
Bio of presenter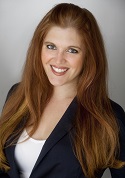 Lauren Hollows is the National Quality Manager for Ashley Services Group. Lauren has worked in the VET sector for over eight years as trainer, administrator, BDM and a range of senior management and quality roles. Lauren also mentors new trainers and VET staff.





Who should attend
Cost of webinar series
Member - $390 (incl. GST)
Non-member - $450 (incl. GST)
What to expect
Presented by Lauren Hollows, from Ashley Services Group you will be provided with the following resources after each session:
PDF copy of the PowerPoint
Recording of the webinar (two week access)
PDF copy of the Chat Q&A transcript
Additional electronic resources
Opportunities to interact
Use a microphone to speak with trainer/attendees
Raise your 'virtual hand' to engage in discussion
Share your thoughts via online chat window
Answer online polls that provide instant group feedback
NB. If you would like to send chat questions to the presenter, Lauren Hollows, before the session, please email webinar@velgtraining.com.
Velg Training Webinar FAQs
For more information on this form of online professional development, supporting resources or to register for a test webinar, click here.
Further information
For further information about the webinar program, please contact Velg Training.
Ph: 07 3866 0888 Email:webinar@velgtraining.com
Positive aspects of our 2016 'RTO Administrators Mentoring Program'
"Questions that were submitted by participants were great and the responses were fantastic" C Lewin - House with No Steps
"Flexibility is very valuable to me, the webinar format is a perfet platform" T Robson - North East Vocational College
"Resources and interactive opportunities." M Hill - Centacare Catholic Family Services