2017 Trainers and Assessors Mentoring Program
In 2017, Velg Training will again run a comprehensive VET Mentoring Program. Velg Training is uniquely placed to provide such a program to educate, inspire and empower the VET community.
Ongoing professional development is vital to maintain an individual's skill, knowledge and expertise relevant to the VET sector. These Mentoring Programs will allow knowledge to be communicated and built upon over the 2017 calendar year to enhance your organisation's continuous improvement processes whilst maintaining your individual currency requirements.
All sessions in the Mentoring Program will include a pre-recorded webinar and a live webinar. The purpose of structuring the program this way is to ensure that participants get the most out of the program. Having pre-recorded content for participants will allow you to watch the content in your own time over a week. We know that many people in a Registered Training Organisation (RTO) are time poor and we believe that having flexibility is important to you. Additionally a live Q&A session will utilise our expert presenters and will give the opportunity for participants to come prepared to the webinar. Velg Training has run a comprehensive and successful webinar program for three years and our experience has led us to making these structural decisions.
What will be covered in the webinar series
The role of the trainer and assessor in a Registered Training Organisation (RTO) requires a balance between compliance and the practice of training and assessing. This mentoring program has been designed to keep trainers and assessors up to date with regulatory requirements and on track with processes that need to be implemented in line with the Standards for RTOs (2015). Throughout the year you will receive a one-hour pre-recorded webinar on what you need to consider and plan for over the coming months. This will be followed by participation in a live one hour Q&A webinar where you can ask questions and hear what questions other VET trainers and assessors may have. Whether you are an experienced VET trainer or assessor, or new to the role, we are here to help you maintain the balance and keep you up to date with all things VET.
NB. Note that while not a direct repeat of the 2016 program, many aspects will be the same, as this is based on the tasks to be undertaken throughout the year.
Key topics covered within pre-recorded webinar
Significant items from the Standards for Registered Training Organisations (RTOs) 2015 for trainers/assessors
Student inductions
Continuous improvement from 2016 feedback and reviews
Updating training and assessment documentation and annual planning
Key VET sector updates
Streamlined training packages
Industry engagement
Validation requirements
Assessment requirements refresher
Tips for reviewing assessment
Key VET sector updates
Human resource - obligations and updates
Training and assessment arrangements, including delivering under supervision
Professional development planning (including industry currency)
Duties and responsibilities within an RTO
Key VET sector updates
Quality indicator and continuous improvement surveys - collect, analyse and act on
Data checking and submission to RTO Manager
Ongoing session planning
Transitioning to new qualifications
Tips for getting ready for 2018
Key VET sector updates
Date and Time
Sessions
Webinar
Date
Time
Session 1
Pre-recording
Monday
13 February 2017
Live Q&A Online
Monday
20 February 2017
1:00pm - 2:00pm*
(AEST: QLD)
Session 2
Pre-recording
Monday
15 May 2017
Live Q&A Online
Monday
22 May 2017

1:00pm - 2:00pm

(AEST: QLD, NSW, ACT, VIC, TAS)

12:30pm - 1:30pm

(ACST: SA, NT)

11:00am - 12:00pm

(AWST: WA

Session 3
Pre-recording
Monday
14 August 2017
Live Q&A Online
Monday
21 August 2017

1:00pm - 2:00pm

(AEST: QLD, NSW, ACT, VIC, TAS)

12:30pm - 1:30pm

(ACST: SA, NT)

11:00am - 12:00pm

(AWST: WA)

Session 4
Pre-recording
Monday
13 November 2017
Live Q&A Online
Monday
20 November 2017
1:00pm - 2:00pm*
(AEST: QLD)
*Other time zones:
2.00pm - 3.00pm (AEDT: NSW, ACT, VIC, TAS)
1.30pm - 2.30pm (ACDT: SA)
12.30pm - 1.30pm (ACST: NT)
11.00am - 12.00pm (AWST: WA)
Can't make the session?
We send out all electronic resources to registrants within 48 hours of the session close. All Velg Training Webinars are scheduled in AEST (QLD time) - please check your timezone before logging on to the online training session.
Bio of presenter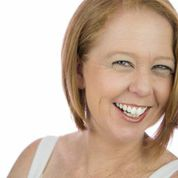 Angela McGregor has firsthand experience in the Vocational Education and Training (VET) sector, having worked as a RTO Consultant since 1999 as well as owning her own RTO for nine years. She has provided consulting services to new and existing RTOs, including set up, assistance with compliance, auditing, professional development and accredited course development and assessment (assessment design, validation and review). This experience ensures that Angela maintains current knowledge of industry trends, compliance and best practice. She holds a number of qualifications including a Diploma of VET Registration and Management, Diploma of Quality Auditing, Diploma of Business, Diploma of TAA and BA Business (Marketing).
*Angela McGregor will be presenting the pre-recorded sessions*

Carol Hunter is the Principal of RTO Services and Consulting. Her experience in management in the VET sector includes Director, Training Quality and Regulation, Manager, Audit Services and Manager, Training Secretariat to Training and Employment Recognition Council and Training Employment Board (Queensland) within the Department of Education and Training (Queensland).
Carol has worked in operational roles in both public and private RTOs, in policy and curriculum development, and as a secondary teacher.
*Carol Hunter will be presenting the live Q&A*
Who should attend
CEO/Owner
RTO/Compliance Manager
Trainer/assessor
Head of Faculty/Department/Area Manager
Cost of webinar series
Member - $390 (incl. GST)
Non-member - $450 (incl. GST)
What to expect
Presented by Angela McGregor and Carol Hunter from RTO Services and Consulting you will be provided with the following resources after the event:
PowerPoint
Recording of the webinar (two week access)
PDF copy of the Chat Q&A transcript
Additional electronic resources
Opportunities to interact
Use a microphone to speak with trainer/attendees
Raise your 'virtual hand' to engage in discussion
Share your thoughts via online chat window
Answer online polls that provide instant group feedback
NB. If you would like to send chat questions to the presenter, Carol Hunter, before the session, please email webinar@velgtraining.com.
Velg Training Webinar FAQs
For more information on this form of online professional development, supporting resources or to register for a test webinar, click here.
Further information
For further information about the webinar program, please contact Velg Training.
Ph: 07 3866 0888 Email:webinar@velgtraining.com
Positive aspects of our 2016 'Trainers and Assessors Mentoring Program'
"The information was good and relevant to current trends and standards." B Britt - Bill Britt
"Content very informative and relevant." L Fleming - Hunter TAFE
"Interactive nature of the webinar." M Verhoeven - BSI Learning Institute Pty Ltd
"Easy to connect. Good response time to questions asked." M Adam - Electricity Training and Development Pty Ltd