Developing your Students' Digital Literacy Skills in a Digitally Disrupted World
In a world which is being continuously disrupted by technologies such as augmented reality, artificial intelligence and automation, the need for good digital literacy skills has never been greater. While many Australians use the internet and social media, around half of all adult Australians are still functioning with low level digital literacy skills. This means these people are at danger of having the private information easily compromised or being cyber-hacked in some way. The adult education system offers these people the opportunity to increase their digital literacy so they can work and live effectively in a digitally disrupted world.
Join this webinar to learn how to incorporate digital literacy development strategies into your training and assessment program to help improve your students' digital literacy skills.
Key topics covered within webinar
Why do you need to develop your students' digital literacy skills?
Preparing to implement digital literacy development activities
Strategies for developing your students' digital literacy
Ensuring students work successfully and safely online
Ways to guide and let go
Who should attend
Trainer/Assessor
Head of Faculty/Department/Area Manager
Consultant
Private Individual
Date and Time
29 March 2017
11.00am - 12.00pm (AEST: QLD)
Other time zones:
12.00pm - 1.00pm (AEDT: NSW, ACT, VIC, TAS)
11.30am - 12.30pm (ACDT: SA)
10.30am - 11.30am (ACST: NT)
9.00am - 10.00am (AWST: WA)
NB. Can't make the session?
We send out all electronic resources to registrants within 48 hours of the session close. All Velg Training Webinars are scheduled in AEST (QLD time) - please check your timezone before logging on to the online training session.
Bio of presenter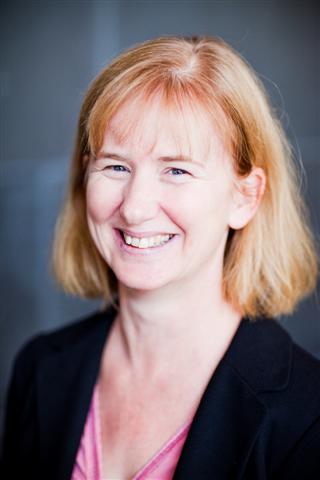 Allison Miller has been a professional learning and business development leader for over 20 years. She is the Director and Lead Consultant of Digital Capability, an organisation which specialises in cutting edge e-learning and e-business solutions which help people succeed online. Allison has a Master of Learning and Development (Organisational Development). She also leads the ePortfolios Australia professional network, the annual Eportfolio Forum.

Cost of webinar
Member - $49 (incl. GST)
Non-member - $79 (incl. GST)
What to expect
Presented by Allison Miller, from Digital Capability, you will be provided with the following resources after the event:
PowerPoint
Recording of the webinar (two week access)
Additional electronic resources
Electronic Statement of Attendance
Opportunities to interact
Use a microphone to speak with trainer/attendees
Raise your 'virtual hand' to engage in discussion
Share your thoughts via online chat window
Answer online polls that provide instant group feedback
NB. If you would like to send chat questions to the presenter, Allison Miller, before the session, please email webinar@velgtraining.com.
Velg Training Webinar FAQs
For more information on this form of online professional development, supporting resources or to register for a test webinar, click here.
Further information
For further information about the Webinar program, please contact the Events Team at Velg Training.
Ph: 07 3866 0888 Email: webinar@velgtraining.com