Moderation - Its rightful place!
This engaging webinar will highlight the importance of carrying out moderation as part of your RTO's quality assurance activities.
As the session unfolds, you will come to appreciate the differences between moderation and validation, and understand the role each process plays. A clear and simple explanation on the reasons why moderation is essential, and how it can be implemented without the unnecessary complexity and operational burdens, will make this session worth it.
While moderation isn't something new to the sector, see how best practice has evolved over time and how innovative approaches can be adopted to make the process work for you. So whether your RTOs delivery model is face-to-face, online or blended, you will gain something meaningful.
Key topics covered within webinar
Understanding the correct meaning of the term moderation
Reasons why moderation is essential for achieving high quality assessment outcomes
Ways in which moderation can be implemented
What to look out for when conducting effective moderation sessions
Who should attend
Head of Faculty/Department/Area Manager
RTO/Compliance Manager
Consultant
Private Individual
Trainer/Assessor
Date and Time
22 February 2017
11.00am - 12.00pm (AEST: QLD)
Other time zones:
12.00pm - 1.00pm (AEDT: NSW, ACT, VIC, TAS)
10.30am - 11.30am (ACST: NT)
11:30am - 12:30pm (ACDT: SA)
9.00am - 10.00am (AWST: WA)
NB. Can't make the session?
We send out all electronic resources to registrants within 48 hours of the session close. All Velg Training Webinars are scheduled in AEST (QLD time) - please check your timezone before logging on to the online training session.
Bio of presenter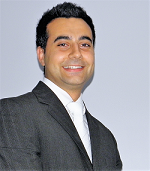 Paul Haddad is a driven and passionate senior compliance manager with over 8 years of professional experience in the Vocational, Education and Training (VET) sector. Working for a number of high-performing Registered Training Organisations (RTOs) offering diverse high risk training products, he has successfully established countless systems, policies and procedures to, not only meet the requirements of the RTO Standards (2015), but achieve a high level of quality. With experience in training, management, compliance and auditing, Paul brings a well-rounded perspective to his style of delivery, ensuring not only what's best for compliance, but most importantly what's best for delivering job ready graduates and an exceptional learner experience.



Cost of webinar
Member - $49 (incl. GST)
Non-member - $79 (incl. GST)
What to expect
Presented by Paul Haddad, you will be provided with the following resources after the event:
PowerPoint
Recording of the webinar (two week access)
Additional electronic resources
Electronic Statement of Attendance
Opportunities to interact
Use a microphone to speak with trainer/attendees
Raise your 'virtual hand' to engage in discussion
Share your thoughts via online chat window
Answer online polls that provide instant group feedback
NB. If you would like to send chat questions to the presenter, Paul Haddad, before the session, please email webinar@velgtraining.com.
Velg Training Webinar FAQs
For more information on this form of online professional development and supporting resources, click here.
Further information
For further information about the webinar program, please contact Velg Training.
Ph: 07 3866 0888 Email: webinar@velgtraining.com