Reviewing your Certificates and Statements of Attainment
Updating the certificate and statements of attainment template according to Australian Qualifications Framework (AQF) requirements is not the responsibility of your AVEMTISS software provider. The template used in your software needs to be reviewed and updated by the Registered Training Organisation (RTO) in response to legislative changes.
Many RTOs are issuing qualifications and statements of attainment which are not compliant with the current AQF wording requirements. This webinar will bring you up to speed on the requirements in accordance with the AQF handbook second edition in January 2013 and Standards for Registered Training Organisations 2015. We will cover the requirements for certificates and statements of attainment and the use of the AQF logo and Nationally Recognised Training (NRT) logo. This session will highlight the common non-compliances to enable you to review your qualifications and statements of attainment.
Key topics covered within webinar
What is the AQF
Current AQF requirements
Use of the AQF logo and NRT logo
Risks of not updating qualifications and statements of attainment
A checklist of what to check on your qualifications
Use of electtronic signatures on certificates and statements of attainment
Q&A
Who should attend
CEO/RTO Owner
RTO/Compliance Manager
Training Manager
Administration Staff
Date and Time
21 June 2017
11.00am - 12.00pm (AEST: QLD, NSW, ACT, VIC, TAS)
Other time zones:
10.30am - 11.30am (ACST: SA, NT)
9.00am - 10.00am (AWST: WA)
NB. Can't make the session?
We send out all electronic resources to registrants within 48 hours of the session close. All Velg Training Webinars are scheduled in AEST (QLD time) - please check your timezone before logging on to the online training session.
Bio of presenter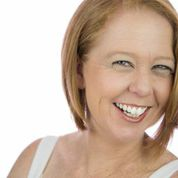 Angela McGregor has firsthand experience in the Vocational Education and Training (VET) sector, having worked as a RTO Consultant since 1999 as well as owning her own RTO for nine years. She has provided consulting services to new and existing RTOs, including set up, assistance with compliance, auditing, professional development and accredited course development and assessment (assessment design, validation and review). This experience ensures that Angela maintains current knowledge of industry trends, compliance and best practice. She holds a number of qualifications including a Diploma of VET Registration and Management, Diploma of Quality Auditing, Diploma of Business, Diploma of TAA and BA Business (Marketing).
Cost of webinar
Member - $49 (incl. GST)
Non-member - $79 (incl. GST)
What to expect
Presented by Angela McGregor, you will be provided with the following resources after the event:
PowerPoint
Recording of the webinar (two week access)
Electronic Statement of Attendance
Opportunities to interact
Use a microphone to speak with trainer/attendees
Raise your 'virtual hand' to engage in discussion
Share your thoughts via online chat window
Answer online polls that provide instant group feedback
NB. If you would like to send chat questions to the presenter, Angela McGregor, before the session, please email webinar@velgtraining.com.
Velg Training Webinar FAQs
For more information on this form of online professional development and supporting resources, click here.
Further information
For further information about the webinar program, please contact Velg Training.
Ph: 07 3866 0888 Email: webinar@velgtraining.com