March Members Lunch Box
Velg Training Members (Individual, Corporate and Sibling account holders) can access the webinar presentation, recording and additional electronic resources from the Members Lounge within 48 hours of the session close.
Lunch and learn! Join us for our 'Members Lunch Box - bite sized PD' monthly webinar series, where we will feature a timely topic presented by an expert from the VET sector. These are exclusive sessions open to Velg Training Members, including Individual, Corporate and Sibling Account holders. All sessions will also be made available online via the Velg Training Members Lounge.
To learn more about Velg Training Membership, contact us today at (07) 3866 0888, email members@velgtraining.com or click here.
March 2017: Design and Develop eLearning on a Budget with Allison Miller from Digital Capability.
What will be covered in the webinar
This webinar provides an opportunity for participants to think outside of the box in terms the design and development of eLearning programs. We will examine some assumptions surrounding eLearning before exploring processes and resources that will help to cut costs and help you get the most out of your limited budget.
You know you need to get your training online, but don't know where to start? Join this webinar to find out how to design and develop eLearning on a budget.
Key topics covered in the webinar
eLearning design & development assumptions
Processes
Resources
Q&A
Date and Time
27 March 2017:
12.00pm - 1.00pm (AEST: QLD)
Other time zones:
1.00pm - 2:00pm (AEDT: NSW, ACT, VIC, TAS)
11.30am - 12.30pm (ACST: NT)
12.30pm - 1.30pm (ACDT: SA)
10.00am - 11.00am (AWST: WA)
NB. Can't make the session?
We send out all electronic resources to registrants within 48 hours of the session close. All Velg Training Webinars are scheduled in AEST (QLD time) - please check your timezone before logging on to the online training session.
Bio of presenter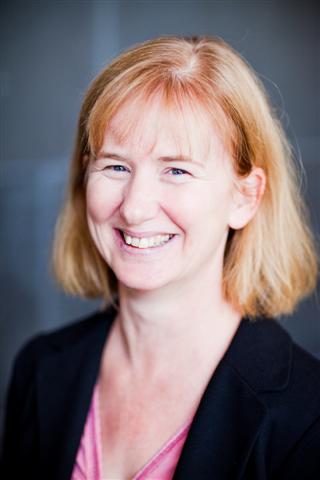 Allison Miller has been involved in education and training for more than twenty years as an educator, professional development and e-learning leader. Allison is the Director of Vanguard Visions, an organisation which specialises in cutting edge elearning, eportfolio and ebusiness professional development, consultancy, presentation and writing services.
Allison's previous roles include: the Higher Qualification Pathways Business Manager for the National VET E-learning Strategy, the E-portfolios Business Manager, South Australian Innovations Coordinator and the Inclusive E-learning for Youth Project Manager for the Australian Flexible Learning Framework. Prior to this she was the E-learning Development Coordinator and a Facilitator in Business and Finance for TAFE SA.
Who should attend
CEO/Owner
RTO/Compliance Manager
Trainer/Assessor
Head of Faculty/Department/Area Manager
Consultant
Private Individual
Government Officer
Cost of webinar
Member - Complimentary (Registration essential).
Velg Training Members can access the resources from this webinar series on the Members Lounge within 48 hours of the session close.
What to expect
Presented by Allison Miller, you will be provided with the following resources after the event:
PowerPoint
Recording of the webinar (two week access)
Additional electronic resources
Electronic Statement of Attendance
Opportunities to interact
Use a microphone to speak with trainer/attendees
Raise your 'virtual hand' to engage in discussion
Share your thoughts via online chat window
Answer online polls that provide instant group feedback
NB. If you would like to send chat questions to the presenter, Allison Miller, before the session, please email webinar@velgtraining.com.
Velg Training Webinar FAQs
For more information on this form of online professional development and supporting resources, click here.
Further information
For further information about the webinar program, please contact Velg Training.
Ph: 07 3866 0888 Email: webinar@velgtraining.com