Early Bird Catches the Worm Pricing Closes 31 March 2019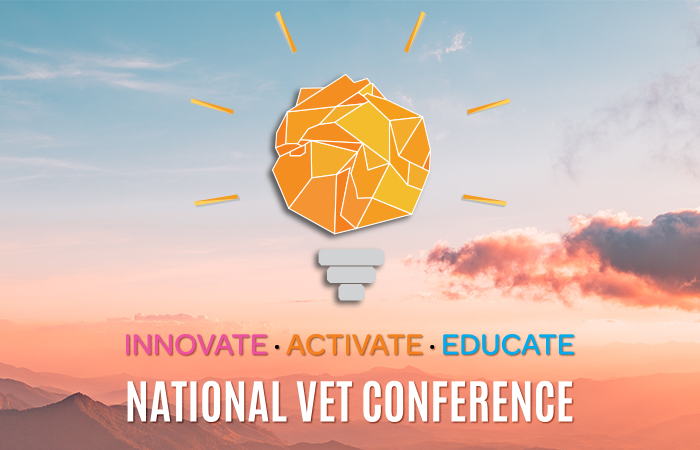 Only a couple of weeks to go before the National VET Conference pricing changes from Early Bird rates.
To be held in Brisbane this year, the theme for the two-day conference is 'Innovate Activate Educate'.
Information will be aligned to multiple streams including:
RTO Management & Compliance
Training & Assessing
eLearning
Regulator
Activation in VET
Let's talk about....! (Freestyle Facilitation: networking session to inspire innovative thoughts/activation plans)
This is the conference where you can hear first hand from ASQA for an update, as well as attend one of their sessions in the Regulator stream. There's also going to be plenty of other expertise to access as a number of well-respected industry practitioners share their thoughts on VET.
You can also take advantage of the Freestyle Sessions to Talk About a number of topics. This is a new concept for the NVC and this is how it will work:
Freestyle Facilitation – Let's talk about……RTO Administration!
Your feedback has helped shape this concept! Delegates of past events have identified they would love the opportunity to attend a less structured session that allows them to network with others. Requests for a space to talk to others, to ask for hints and tips As an attendee YOU get to help shape this session!
This NOT a:
Pure Q & A/Panel session
Formal PD session
A platform for airing grievances
This IS an opportunity for:
Positive discussions
Sharing ideas, thoughts, concerns with likeminded practitioners
A facilitated networking opportunity to help inspire your innovative thoughts, or activation plans around RTO Administration
Making positive connections with others
Idea generation
Get in early before the early bird takes his super-pricing with him! Book now through the event page.