Nominations Open for the 2023 Australian Training Awards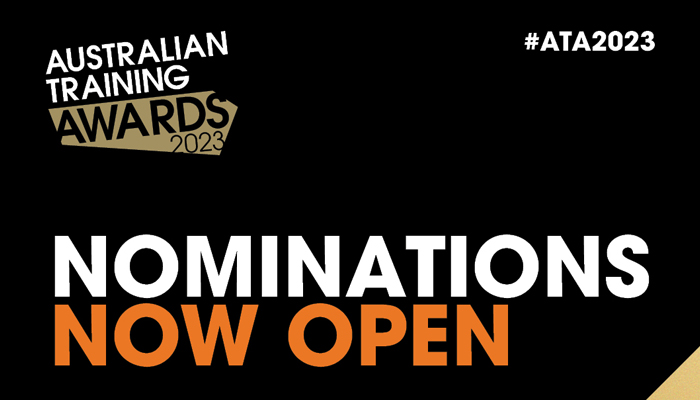 The prestigious Australian Training Awards celebrate our nation's hard-working VET sector and will be presented in Hobart on 17 November 2023.
This year's national awards will honour 16 recipients. Eleven categories are nominated through state and territory training awards. The remaining five - including the Outstanding Achievement in the VET and Skills Sector Award - are by nominations made directly to the Australian Training Awards.
Individuals, businesses and registered training organisations can nominate directly to the Australian Training Awards for the following Direct Entry categories:
Outstanding Achievement in the VET and Skills Sector Award
Innovation in VET Award
Australian Apprenticeships Employer Award
School Pathways to VET Award
Excellence in Language, Literacy and Numeracy Practice Award
Minister for Skills and Training Brendan O'Connor, said the annual awards were a great way to celebrate the skills, commitment and professionalism of the VET sector and the enormous benefits it brings to the community.
"These awards showcase the VET sector and remind us all how crucial it is for a solid, trained workforce that allows Australian businesses to thrive," Minister O'Connor said. "The awards recognise not just the talented trainees, apprentices and students, but also the people and organisations that support them, like schools, training organisations and employers. The VET sector and the people within it are the key to solving one of the biggest economic challenges – the lack of skilled workers."
The Australian Training Award nominations are open until 31 May 2023.
More details and how to nominate can be found at: www.australiantrainingawards.gov.au