Have You Got Your RTO Pandemic Plan Policy and Procedures in Place?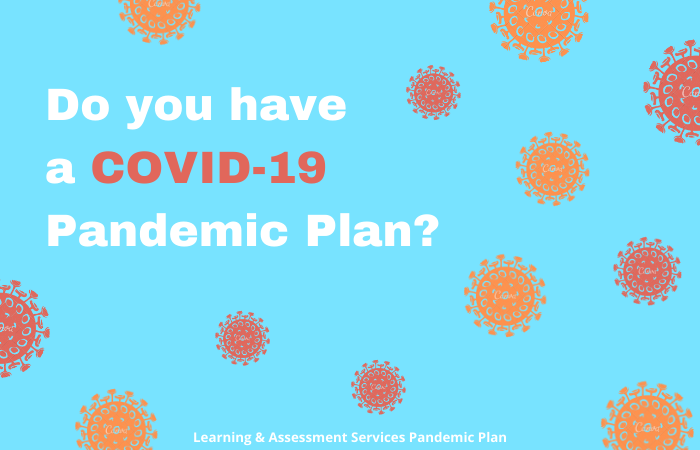 RTOs have been transitioning their training and assessment to manage the implications and restrictions associated with COVID-19. However, there also needs to be strategies for managing the health and safety of all those who work and study in your College.
Many RTO's upload the Government guidelines on how to use social distancing or follow sound hygiene practices. But Governments go further, requesting a business have a plan in place to manage a potential outbreak of COVID-19.
My recently developed Pandemic Plan combines all the Government guidelines into a convenient twin document that can be understood and implemented by your staff. These two documents are written as Policy and Procedures and cover all the key actions required to support a safe and healthy environment for staff and students in the current pandemic.
The Pandemic Plan, in the format of Policy and Procedures, follows the emergency management approach of Safe Work Australia. The four phases covered are:
Risk Analysis
Initial Action Response
Targeted Action Response
Recovery
Each of these phases provides you with a set of specific actions to take in the preparation and then in the event of an outbreak, a set of tasks to manage the situation.
The Policy and Procedures explain step by step how to undertake a risk analysis and put in place strategies to manage your current situation. Then in later phases, it gives you a comprehensive set of actions to implement controls if there is an elevated risk rating.
Having a policy and procedures ensures consistency in interpretation and provides clear direction on creating a healthy and safe college in this current pandemic.
The Pandemic Plan Policy and Procedures document is priced at $150 however Velg Training Members can purchase it for a reduced price of $95.
To order your copy, please email me at mark@leas.com.au.
Regards
Mark Long
P: 0421-602155
W: https://www.leas.com.au/
E: mark@leas.com.au
You can also connect with me via Linkedin