Register Now: 30th National VET Research Conference 'No Frills'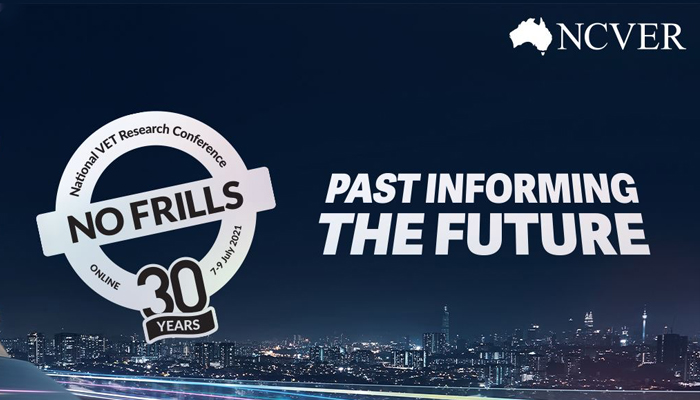 With a comprehensive range of content including exciting keynote speakers, a focus session, over 40 presentations and live Q&A, as well as networking opportunities and some extra 'frills', #NoFrills2021 has something for everyone.
This is a great opportunity for practitioners and researchers alike to share their research and knowledge through presentations, focus sessions, and discussion groups.
Plus, with the option of participating live or catching up 'on-demand', you won't miss a thing!
Who should attend?