Say Hello to the Future of "Learner Experience" (LX)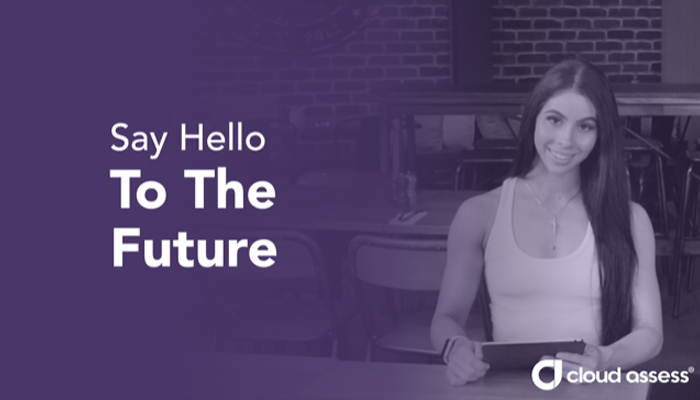 Say Hello to the Future of Learner Experience (LX) with Cloud Assess
In today's digital world, working and learning remotely is now part of the norm for many people, with most of us connected digitally 24 hours a day. We believe that with the technology available today, there's no reason why the Learner Experience shouldn't be exceptional.
Cloud Assess is a fit-for-purpose online assessment and training solution that offers intuitive and accessible learning without restriction or compromise.
Check out how you can utilise Cloud Assess to help you navigate the ever-changing and demanding needs of the COVID era.
Mobile-friendly for mobile learning
With the adoption of smartphones, people now have a powerful computer in their pocket wherever they go. Progressive Training Organisations can utilise mobile technology to conduct work remotely and streamline processes effortlessly.
Laptops, phones, and tablets have become affordable and accessible items for all demographic levels. Therefore, Apprentices, Trainees and "deskless workers" need not worry as desktops are not required!
You and your learners can easily access Cloud Assess from a smartphone or tablet via the Cloud Assess Mobile App. This recently updated app is intuitive and user-friendly to support the delivery of vocational assessments anywhere, at any time. Long-standing client Richard Seaborn stated. "My favourite feature of Cloud Assess is how it can be used remotely and connects all relevant parties to the right information."
Always available – whether online or offline
Online not always an option? Your learner's experience is enabled everywhere, even when there's no internet available. Once back in range, everything that was completed offline automatically syncs and updates to the Cloud Assess App, so no work or assessment pieces are lost.
User-friendly… it's so easy for anyone to use
Cloud Assess solves complex problems in a simple interface. Whether born in the non-digital age, technophobes or technologically challenged, Cloud Assess is designed with simplicity in mind without distracting unnecessary features or functions. The Learner App is the interface purpose-built to keep your Learners on track. Simply log in, view progress and priorities and navigate effortlessly. Deeon Taylor-Dean from Future Force Training and Recruitment states, "I love Cloud Assess! It's extremely user friendly for our new trainees, which helps me save time as I don't need to train them or explain how it works. It's super intuitive!"
Communication tools galore
Cloud Assess know how important it is for trainers to engage and communicate with their students, so this aspect is incorporated into the solution. You can provide your learners with a range of channels for communication that are super easy to use and provide a compliant record demonstrating the support and progression of your learners.
Communicate privately and directly with the Messaging tool or engage with your learners as a cohort via Course Posts.
eLearning never looked so good
For the ultimate in accessibility, get going quickly by embedding your existing learning objects, like SCORM, and deliver learning anywhere and at any time within your truly mobile and paperless solution.
Join the revolution and start your future today. Book a free trial and mention this ad in your enquiry www.cloudassess.com.au/future-proof