Why Online Assessment is Not Just Another Buzzword and Why You Should Care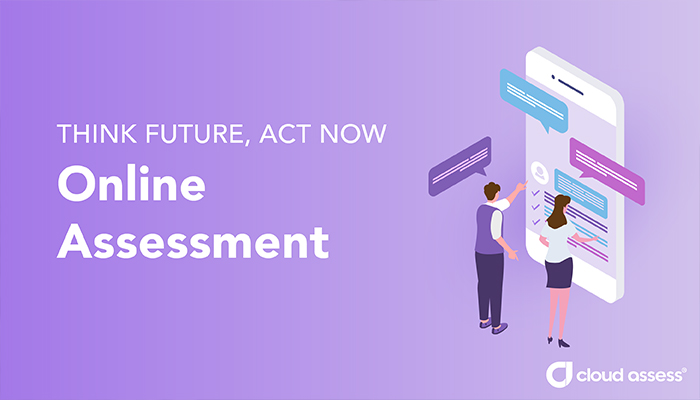 Since 2018, enrollments in national recognised Vocational Education and Training (VET) have been on the rise with 2019 seeing a 3.2% increase. We are yet to see what effects COVID-19 has had on this but one thing's for sure, if it wasn't for technology, reaching our students this year would have been near impossible. As such, Learners, Trainers, Assessors and Administrators have become accustomed to using technology and the only way is up.
When it comes to technology for VET, there are specific niche requirements. This is because there are fundamental differences between VET requirements and other areas of Education. For this reason, the technology for each will be different. Hence why there is a strong need for Online Assessment.
Why is online assessment here to stay? Here are 5 reasons:
1. Online is not the only benefit
It's more than just working remotely or with a device. It means automation, efficiency, record retention and fast deployment of records to multiple learners. The term online only reflects that you are working digitally, this means it doesn't effect how you deliver your assessment. You can still work face-to-face, blended or solely online.
2. Assessment is at the core of an RTO
Assessment is a milestone for you and your Learners. It's also the most heavily audited part of your process. Assessment comes in many guises too so generic systems for learning do not always cut the mustard. Implementing a solution that has assessment at its core means you aren't compromising where it matters most.
3. A world of possibilities
With the right solution that is fit-for-purpose you can get cracking from day 1. As each training organisation or department can create their assessments in line with their Training and Assessment Strategies, there is no one size fits all. With Cloud Assess you can create any assessment type including RPL and provide your "other parties" with unique logins and permissions to support your assessors in a convenient and compliant way. There are endless possibilities with an assessment solution that is built with the challenges of vocational education and training in mind.
4. The learner experience
Now more than ever, user experience is extremely important as it's become relative. More people in the world own a smartphone than a toothbrush as stated by the Mobile Marketing Association of Asia, which means they have become accustomed to using online apps and understand what a good and bad experience looks and feels like. Online Assessment gives Learners the opportunity to access and complete their work in their own time (within the parameters of the assessment requirements), not have to carry around or lose paperwork, they can access course information easily and quickly and have the ability to communicate remotely with their assigned contacts.
5. Implementation is not as scary as it may seem
Adopting an Online Assessment system can seem daunting, but in actual fact it is like switching your clipboard for a tablet, as Phil Bevan, VETr Community Advisor said. If you pick a provider who has a strong background and pride themselves on the support they offer, you will be guided through a seamless process and be up and running in 24 hours.
In closing, you might currently use a solution, but it's at capacity or not a great fit, you may have an interest in online assessment and you are ready to explore further or you are currently using paper and want to understand the why, how and what. Learn more about the benefits and fundamental elements of Online Assessment or talk to one of the friendly members of our team today visiting: cloudassess.com.au/future-proof